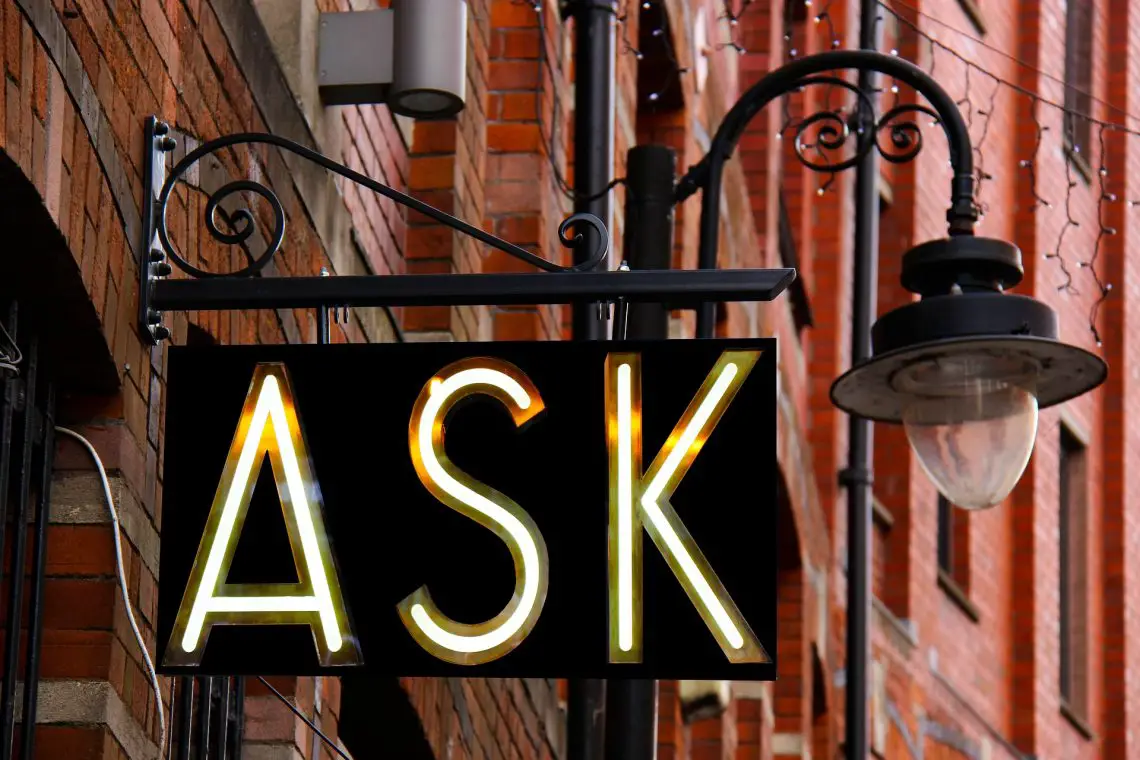 Costs of Mental Health Treatment in Malaysia
Scrolling through my social media feed during World Mental Health Day last week, I saw an outpouring of support, articles, stories, and messages being broadcasted to the world. It got me feeling all warm and fuzzy inside to see us come a long way as a society. Just a few days ago, our Youth and Sports Minister brought up the importance of addressing mental health.
Lately, I talk pretty candidly about my mental health. I get two opposing reactions when I do that. On one hand, there are those who resonate with me because they've gone through the same struggles. On the other, talking about mental health still makes people feel uncomfortable. I didn't use to be so vocal about mental health mainly because of the latter group. People tend to look at you and act differently because of it.
But guess what?
I've learned that it is absolutely normal to talk about mental health. Even joke about it.
How often do we talk about going to the gym and benching like, I don't know, a zillion kilos? Or about how we're eating healthier this week? When we start to get that telltale itch in our throat, isn't the doctor the first person we turn to?
We talk about our physical health constantly, not even blinking an eye, but we don't do the same about mental health.
My Experience
Poor mental health can manifest in toxic and damaging ways if we keep denying it. For years, I had a hard time admitting that I had depression. When life is going smoothly, I am unable to enjoy those good times and when things are going badly, I end up spiraling making myself feel more miserable. Heck, I still struggle with accepting my depression and anxiety as part of my daily life. But accepting it is part of how I am able to manage it.
Talking to Someone Helps… A Lot
Part of managing my mental health is by seeking professional help. 2018 was a pretty tumultuous year for me. It took a while to work up the courage to seek help because of the stigma associated with it. This year I got over that hurdle. I'm glad I did because talking to someone that approached mental health in a practical way then normalizes it. Suddenly, mental health goes from taboo to becoming part of my vocabulary when discussing my overall wellbeing.
It can be incredibly intimidating to think about the financial costs of seeking mental health treatment. I've heard some pretty insane numbers that put me off. Eventually, my mental health affected both my ability to do work and live a satisfactory life. I decided some money used in an effort to get better was worth it. I looked at it this way; if people were willing to spend thousands of ringgit on gym memberships, why was spending money on improving mental health any different?
And so began my journey with mental health treatment in Malaysia. During my journey, I've picked up some information about how much it costs to get help from research, personal experiences and from my friends' experiences as well. I've listed them down here:
Hotlines
Price: Free
Befrienders is a great starting point. It's an emotional support hotline run by volunteers. The organization does a lot of great work besides providing a hotline. Befrienders also do community outreach and you can have face-to-face communication if you feel like you need help. Over the years, Befrienders has helped increase awareness of mental health and suicide prevention nationwide.
I've only used Befrienders once in university. I had very little money and going to my parents for help wasn't an option. However, my memory of that interaction is hazy. I only remember it being a last ditch effort of needing to talk to someone during a particularly dark period.
Befrienders is free and it can give you help when you need it the most.
Some other hotlines:
Pros
Cons
Might be uncomfortable for some people

Might not be an ideal long-term solution
Government Hospital
Price: RM15/session. RM70-RM100 for medication.
One of the more affordable options for professional mental health treatments is by going to a government hospital. Most government institutions require a referral from a general practitioner (GP) doctor before you can set an appointment. Some places, like the University Malaya Medical Centre (UMMC), does accept walk-ins.
The initial cost for registering as a new patient at UMMC is RM30, with all subsequent sessions with the psychiatrist at RM15 per session. Cost for other government hospitals varies starting from RM5 for consultation with the psychiatrist.
During your first consultation, the doctor will ask you some standard questions regarding your health, how you're feeling, eating and sleep patterns, your environment at home or work and your relationships. They'll give you a diagnosis and prescribe some medication (in my case, some antidepressants). The doctor typically recommends that you return for future sessions to evaluate your progress. A refill or different medication will be prescribed to you, if necessary. Because I have the garden variety combo of depression and anxiety, I did three sessions this year, once a month, at a government hospital.
The cost of the medication can vary wildly. For instance, antidepressants can cost anywhere between RM70 to RM100 per box depending on the type and dosage. For other diagnoses such as bipolar disorders, medication such as sleep aids or mood stabilizers can become increasingly difficult to afford.
Based on my personal experience, a government hospital takes a clinical approach to mental health. Poor mental health cannot be managed just with medication alone. An important aspect of mental health treatment comes down to psychotherapy, talk therapy or behavioral therapy. But from my experience, government hospitals tend to emphasize giving a diagnosis and medication. Sometimes, medication is necessary to help manage chronic pain or illnesses as a symptom of mental stress. Some would advise against taking medication until all other avenues of therapy and lifestyle changes are explored first. At the very least, many suggest supplementing behavioral therapy with medication. For some, a visit to the therapist or a counselor could be more beneficial.
Pros
Affordable both for consultation and medication
Cons
Insufficient access to psychotherapy

Long waiting time

Referrals from GP may be required
Private Hospital/Clinic
Price: RM70-RM100/session. Price of medication varies.
Going to a private psychiatric clinic is, unsurprisingly, more expensive than the government option. People may choose a private practitioner based on their reputation at handling certain disorders such as autism or bipolar disorder. Anecdotally, private practitioners tend to provide more techniques and tools to manage anxiety and stress compared to their government counterparts. The cost of medication will vary greatly. For example, some mood stabilizers can cost between RM15 to RM30 per pill.
Malaysian Mental Health Association (MMHA) has a comprehensive list of government hospitals, private hospitals, and private clinics that offer psychiatric help.
Pros
Can receive treatment catered for your specific disorder

Convenient and flexible timing
Cons
Insurance Coverage for Mental Health
Going to a private practitioner can be extremely costly but it is still possible to get mental health treatment covered under your insurance. A few days ago, I spoke to a woman who shared her experience with me. She suffered from work-related stress that affected her physical health. She started having severe asthma attacks, occasionally being hospitalized because of it. During this period, she was referred to specialist doctors and tests were done to determine the cause of her asthma.
Eventually, the doctor found out that her work stress was the most likely trigger and gave her a referral to the hospital's psychiatric department. She went for therapy sessions once a week for about half a year. Her mental and subsequent physical well-being improved immensely. All of this was covered under her company's panel insurance. If you're going through mental stress that is causing painful physical symptoms, you can consider seeing a GP at a clinic or hospital that is covered under your insurance and speaking to them about the possibility of getting a referral to a psychiatric clinic or department.
Private Therapist/Counselor
Price: RM200-RM500/session
Depending on which private practice or center you approach, private therapists and counselors can cost anywhere between RM200 to RM500 per session. One session typically lasts an hour. How often a session occurs depends on the severity and need of the individual. Some people might need therapy once a week at the initial stages to manage anxiety or other stresses. As you progress through your therapy, you can reduce the frequency of your sessions. Some private therapy centers have a discount model where if you consistently visit your therapist, future sessions are charged at lower prices.
One of the key differences between visiting a psychiatrist (at a clinic or a hospital) and a therapist is the focus on behavior and psychotherapy.  A good therapist will work with you to identify your triggers and help you cope with your issues with techniques you can apply to your day-to-day. They might also help you discover a different perspective on your issue and the underlying causes of your triggers.
Searching for a therapist that is compatible with you might require some trial and error.  In 2018, I spent about RM800 in total trying to look for a suitable private therapist. Unfortunately, I find it difficult to open up to strangers and that made it hard to find a therapist that I feel comfortable with.
Pros
Focus on psychotherapy or behavioral changes

Good for long-term
Cons
A therapist or counselor that you are compatible with might be hard to find

A therapist cannot prescribe medication

Expensive
Friends
Price: Depends on where we decided to go for lunch
There's no denying how important it is for people to have a support system around them to help them through tough times. Opening up to a friend, teacher, colleague or family member is a good first step on the road to recovery.
However, this option is the least recommended method for getting practical help with mental health. Friends can give bad advice and friends have a personal stake in your life. Friends generally cannot be an objective third party when it comes to your mental health because they may not have the necessary tools or training to help you.
Having said that, I'm lucky enough to have friends who have a background in psychology who don't bullshit with me. I can go to these people with a problem and instead of them hand-holding me telling me everything will be okay, they're able to give me guidance and techniques that are helpful to manage my depression. One such example, a friend taught me how to do a flow of consciousness writing, where I write down the thoughts racing in my mind as a way to ease my anxiety whenever I'm at home.
Pros
Free

You may feel more comfortable talking to a friend than a stranger
Cons
Not professionally trained

May not be equipped to help you
Support Groups and Associations
Price: Free-ish. Some support groups start at RM5 per session.
Speaking of friends, I also have friends who suffer from mental illnesses. We formed sort of a makeshift support group. Being in a group with people who are also dealing with anxiety and depression is extremely helpful for me because I feel like I can talk freely about my negative thought processes without feeling like I'm being judged and vice versa. We learn from each other's experiences and share stories about our therapy sessions and about how we're coping with situations where we feel anxious or depressed.
There are various initiatives, churches, temples and support groups that offer this same environment in Klang Valley as well.
Pros
Affordable
Able to ease you into being more comfortable with one-on-one therapy later on
Cons
Attention is spread out to the whole group
You may not be able to explore your individual issues thoroughly
Other Mental Health Resources
If you're not sure where or how to start asking for help, you can contact MMHA. MMHA can try to set you up with a suitable therapist or psychiatrist depending on your needs. If you're looking for psychotherapy, talk therapy or behavioral therapy, make it clear that's what you want and they'll put you in touch with a psychologist or a therapist that caters to that need specifically.
Malaysian Psychiatric Association's list of government hospitals and private hospitals/clinics.
SAYS has a great list of therapists and counseling services you can find in Klang Valley along with hotlines and counseling centers catering to different demographics (women, mothers, teens, Chinese-speaking).
Agensi Kounseling dan Pengurusan Kredit (AKPK) provides free financial counseling and debt management.
Betterhelp provides online therapy and counseling – it is US-centric and costs USD65 per week. If you're someone who travels a lot and can afford this option, it is more convenient than having to set an appointment for a face-to-face session.
Startup app developer, The Help Talk, provides online therapy similar to BetterHelp at more affordable rates – RM48 per week for unlimited access to your online therapist. This service is still new and I haven't heard of any reviews yet but do keep me posted if any of you use this service.
Reddit thread for mental health support group
Relate Malaysia has a bunch of really helpful articles, guides, and information about psychotherapy and how to spot symptoms for different mental illnesses
Group therapy by Relate Malaysia – RM240 for 12 sessions (3 months)
Online therapy by Relate Malaysia – RM120 for initial diagnostic assessment, RM45 for a 50-minute session with an intern, RM120 for a 50-minute session with a professional
In conjunction with World Mental Health Day, Hany Cheng is offering Pay What You Want for first time clients, promotion ends on 31 October 2018.
Dr. Amer Siddiq is probably one of the most popular and vocal mental health doctors out there. His website here and Twitter here for more resources on mental health. Here's a handy chart on his website about the different ways you can seek professional help.
Help University's Centre for Psychology and Counselling Services (CPCS) comes highly recommended by a friend who's sought help there before. Rates vary depending on the practitioner you engage with.
Final Thoughts
Life can get overwhelming and we've grown up with the mentality that we must always push through any obstacle that comes our way on our own. I've come to realize that asking for help is not a sign of weakness, but strength. I hope this list helps demystifies some of the costs surrounding mental health treatment for you and hopefully, like me, put you on the path of better mental and emotional wellbeing.  
If you have more resources you'd like to share, send them my way, I'll update them in the list above. Please feel free to share this with anyone who might need help.
Image via Pixabay