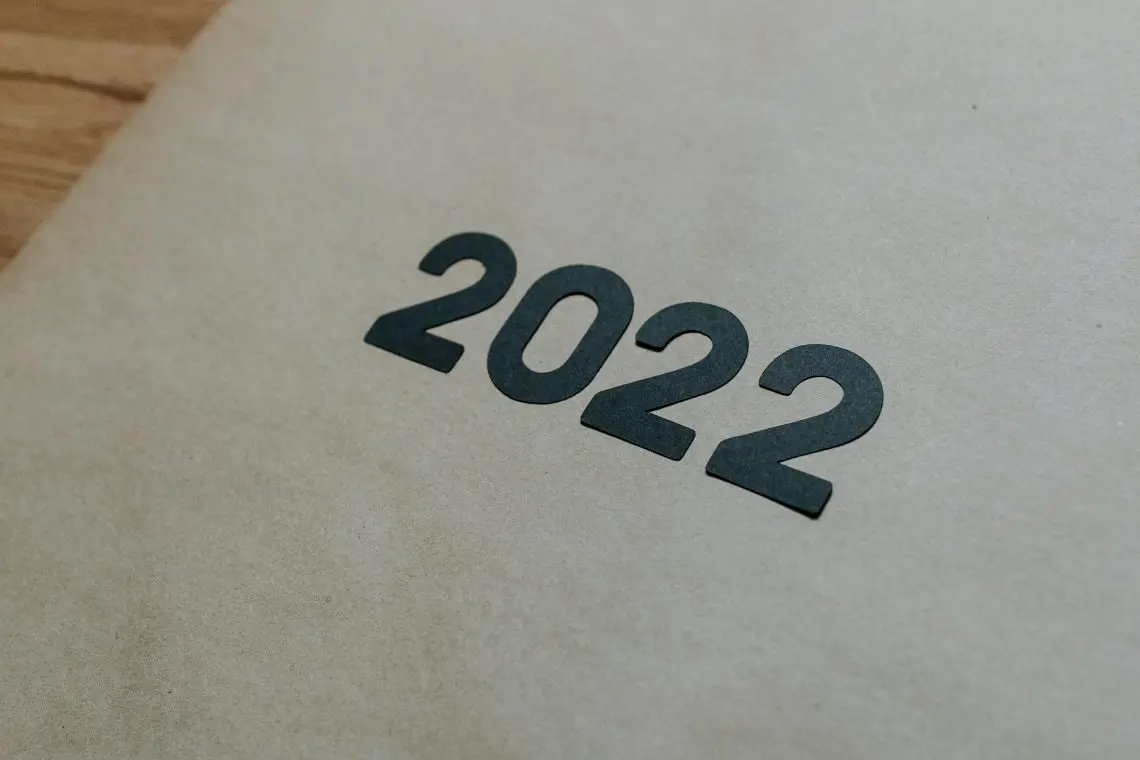 Happy New Year everyone!
I'm sure a lot of us are glad to see the back of 2022. Personally, I had a fairly meh year overall, which I suppose is more than you can ask for in a year where high inflation, war, increasing interest rates, layoffs and a bear market gave a lot of us headaches (and heartaches).
At the end of every year, as is tradition, I take time to tally up every cent I spent to give myself a bit of a shock when I see my spending in totality. What's life without a shocking wake-up call now and again? So, here's how I spent my money in 2022.
Total Expenses in 2022
In 2022, I spent a total of $56,884.72. This is an increase of about 40% from my estimated spending in 2021, and a 12% increase from how much I spent in 2020.
Here's a breakdown of my expenses last year:
As you can see, most of my expenses went to housing-related expenses, including rent, home maintenance, and buying household items. My second-biggest expense was spending on holidays, followed by food coming in third place at 12.1% of my total expenses.
I must admit that I was a bit callous when booking holidays in 2022. The revenge-travel bug was very real, which is ironic considering that prior to the pandemic I wasn't one for travelling frequently during the year.
But I am more surprised by how much I spent on food last year. While food inflation is partially to blame, I will say it is largely my own fault. Just as I indulged a little too much with travelling, I also got carried away dining out and going for drinks.  
Though the percentage figures for the rest of my expenses in the pie chart are small compared to the 3 biggest expenses, the absolute numbers are high enough to make me feel squeamish just looking at them. When I break down the number to a monthly average, it only serves to make me feel more uncomfortable.
That's the beauty of tracking your expenses, you get to see how frivolous and wasteful your spending can become. Sure, it'll make you feel a tinge of shame or regret when you see the numbers, but the flip side is that seeing all your expenses laid out plainly in a nice little table or pie chart in Excel informs the actions you need to start taking. You will know what you can cut back on if you want to save more money. In this case, it's very clear to me that I have been a bit loose with my purse strings and I can afford to cut back on 3 areas that can significantly impact my savings rate for next year – dining out, food deliveries, and taking taxis.
Best Money Decisions in 2022
Investing in courses
No matter how much the cost, I will always say that spending money to learn a new skill, gain more knowledge, or improve your understanding of the world is money well spent. Paying money to learn is not an expense, it's an investment.
In 2022, I spent $725 on courses and books. And I'm confident that this $725 investment will reap a lot more returns further down the line in my life, whether monetary or otherwise.
Invested in a new laptop
My trusty 2015 MacBook Air served me well for the last 7 years. But alas, the dismal 4GB RAM made it almost impossible to run newer apps on my laptop without causing severe lags. That coupled with the fact that the battery stopped functioning entirely pushed me to purchase the newer M2 model.
Travelling
Can you believe we started the year with travel restrictions? By now, everything has gone back to normal. Airports are filled with people and tourist spots are crowded again.
The bulk of my travel expenses this year was for a trip to the UK in June. I spent about $4k including flights, accommodation, and car rental hire. I quite enjoyed my 2 weeks in the UK, I was based out of Brighton and did a road trip along the south coast of the country.
Here are some pictures from my trip:
I also did short weekend trips to Penang, and Bali and visited family back in KL several times. Given that I didn't really travel that much in 2022, I'm quite surprised how much the expenses all added up to.
Part of the expense of course was buying travel insurance. Because I didn't really plan for most of my trips in 2022, I paid over $250 on a few single-trip travel insurance. I finally decided to invest in an annual travel insurance plan with FWD for only $192 for 2023. You can sign up for your own travel insurance plan here with my referral code and get a discount too.
In 2023, I've got a few travel plans lined up, which I've set aside $8,000 for. And I plan to stick to travelling in Asia only this year. 
Worst Money Decision in 2022
Buying luxury  
One of the things I wanted to buy in 2022 was a large tote bag. The kind where you can chuck anything and everything in. I came across a YSL tote bag that really caught my eye and I contemplated the purchase for a couple of months, watching YouTube video reviews on the bag and going down to the store to try it out.
The bag retailed for over $1,000 but I managed to find a well-maintained secondhand one on Carousell for $550.
I thought I made a good buy but within months of heavy daily use, the wear and tear became so apparent. The quality of the bag wasn't up to par with what I read online. I tried to get the bag repaired but the repairs cost more than the amount I bought the bag for!
In the end, the bag went into the donation pile when I cleaned out my wardrobe. Lesson learnt, even luxury goods can be of bad quality.
Financial Update
Hitting 100k by 30
At the start of 2022, I passed the infamous financial milestone of "100k by 30" for the second time. Wait a second, how can you hit 100k by 30 twice, you might be thinking.
I did get to RM100k in net worth prior to moving to Singapore 4 years ago. And now, I've done it again in Singapore dollar terms.
It's not a massive achievement, especially knowing people in the FIRE movement who've hit more fantastical numbers before the age of 30 (and I can't help but compare myself to them sometimes). Nonetheless, I'm still proud of myself for it. Could I have saved more? Definitely. But I like my little luxuries in life (in moderation, of course).
Life Update
Co-living with my partner
This was my biggest life and financial decision in 2022. Financially, it means I'm now paying 68% more in rent as I'm now splitting rent with one other person, instead of two people. But hey, sometimes in life you have to pay more to live the enriching life you want.
All's good, mostly
Though the financial world was in chaos in 2022, life was much less chaotic for me. I'm happy to say that I am in a good place in life – mentally, emotionally, and financially.
Physically not so much. My run of bad luck when it comes to my health has continued last year. Back in 2021, I came down with shingles and I'm still dealing with the side effects today. I spent almost $2k last year on visits to the doctor, TCM, physio, and chiropractor. Hopefully, things will start looking up for me.
Fitness-wise though, I am finding more pleasure in exercise these days. I now do a combination of indoor cycling, yoga, swimming, and some weight training to keep active.
Job Update
I transitioned to a new job 2 years ago in a media company called The Simple Sum, where I'm now managing a team and calling the shots a lot more. It has been an interesting experience thus far; I get to exercise a lot of my strategic thinking and problem-solving skills as I help manage the business on a day-to-day basis.
I've also picked up and am trying to hone new skills. One of them being public speaking, which until now still gives me anxiety sweats. I'm far from the most eloquent speaker but as they say, the more you do something, the better you get at it. And hopefully, the less terrifying it becomes.
You can check out some of the stuff I've appeared in below (and I'd also appreciate your honest feedback on what I can improve in the comments)
That's all from me, for now. How has your 2022 been? What are you looking forward to in 2023? Comment below or drop me a note on Facebook, Instagram, or Twitter.
---
If you're interested, here are my 2020, 2019, and 2018 annual reviews for your reading pleasure.