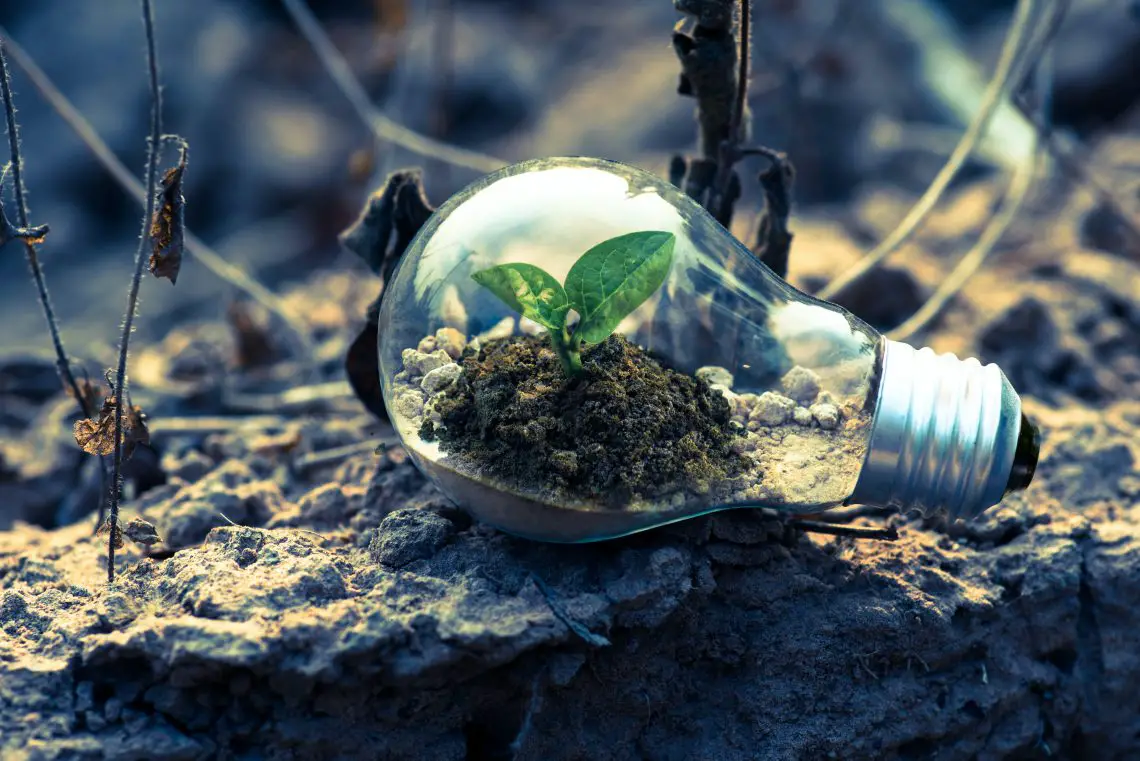 5 Side Hustles I Did To Earn Some Serious Money
With the rising cost of living and stagnant wages, having a side hustle to supplement your main income is a better (and quicker) way to build your savings than cutting back on your spending. There's a limit to how much you can cut back on, but there's no limit to how much you can earn from side hustles. 
I've done A LOT of side hustles and odd jobs in the past. With several side hustles, I actually made some really good money. Not only that, but I also developed skills from these side hustles that I utilise in my career today.
Here I'll share with you 5 side hustles that earned me the most money, how I started those side hustles, and how much I earned from them. 
1) Tutoring
From 2008 until 2018, I tutored students of various ages. Among the subjects I've taught are Maths, English, Science, and Additional Mathematics. I started tutoring while I was at university. And, when I started working full-time, I continued tutoring during the evenings and weekends.
How I started
At the start, I took whatever teaching jobs I could. My mother recommended me to a parent for my first teaching gig in 2008.
How I continued
Over time, I specialised in Maths and Additional Mathematics for secondary school students. I was a more effective teacher when I decided to have a teaching niche. Because I was more effective in my niche, parents would recommend me to other parents for those particular subjects.
I also had parents write testimonials and used those testimonials to get teaching gigs at tutoring centres. One way to get paid teaching without having to source for your own students is to teach at a tutoring centre.
I also used tutoring agents such as MyPrivateTutor, TuitionHero, and Facebook groups to get students. 
How much I earned
As side hustles go, I earned a significant income from tutoring. On average, I earned between RM1,500 to RM2,800 a month for tutoring. However, my tutoring income varied depending on which source I get a job from.
If I get a job through word of mouth, I could charge between RM80 to RM100 per hour for my tutoring sessions. On the other hand, a tutoring job acquired through a tutoring agent averaged around RM50 per hour.
These days, the influx of tutors in Malaysia has driven down the fees you can charge for a tutoring session, especially if you rely on tutoring agents for your source of leads.
Why I stopped
Private one-on-one tutoring is not scalable. I only had so many hours in a day to teach. Not to mention, travelling to my students' homes also took up a large portion of my time. Because of this, there was a limit to how much I could earn through one-on-one sessions. Over the long run, earning an income from one-on-one tutoring wasn't sustainable (though you could argue 10 years was a long run). 
If you plan to turn tutoring to a main hustle, it's entirely possible to scale this side hustle; you can start a tutoring centre or provide tutoring services online.
2) Social Media Planner
In 2018, I freelanced for about 4 months as a social media planner. Under a digital marketing agency, I created Facebook posts and Instagram posts for various companies. 
How I started
I got this side hustle through a friend who worked at the digital marketing agency.
How I continued
After learning how to craft content for social media through this side hustle, I built a small portfolio of social media clients that I acquired through my network. As I write this article, it occurred to me that this side hustle was the catalyst for the shift in my career from finance to marketing. Eventually, I went on to get a full-time job in Facebook advertising, and now regularly engage with all sorts of digital marketing at my day job. 
How much I earned
From this social media planning gig alone, I earned RM500 per social media calendar (1 month's worth of content).
You'll fetch a higher fee if you acquire clients directly instead of working for an agency. As a freelance social media planner, you can get anywhere between RM1,000 to RM2,000 (or higher) per client depending on how often you need to post, the number of channels you manage, and the engagement results you can bring for your clients. My suggestion: Build your portfolio first by offering your services to your friends' businesses or Facebook Pages. Then get testimonials from them and use that to gain more clients and increase your fee as you build your credibility. 
I've also listed down 5 other digital marketing jobs you can do to earn a side income.
Why I stopped
My contract with the agency ended.
3) Content Writer 
Between 2014 and 2017, I took up freelance content writing on occasion where I wrote landing pages and blog content for various clients. My content writing side hustle probably comes as no surprise since y'know… I now write content for this blog.
How I started
I used Upwork (back in the day it was known as Elance) and Fiverr when I first started out. Getting writing gigs at the start wasn't easy because I had zero credibility. So, I wrote all sorts of content just to build a portfolio. In hindsight, it would have been easier to get better-paying content writing jobs if I concentrated and built my reputation in a specific niche.
How I continued
Regardless, some clients from Upwork and Fiverr liked my work and continued working with me outside of those platforms. Truth be told, I didn't put much effort into sourcing for my own clients for writing gigs. So I didn't get consistent writing work. Usually, someone from my network would put me in touch with a client for one-off content writing gigs. Eventually, I started I'm Funemployed to have a space to write whatever I wanted. This blog doesn't make me any money lol. 
How much I earned
When I started out I'd do 500 words for US$10 to US$20. Later on, I took on gigs that paid me RM100 to RM300 for 500 words. My income for content writing varied drastically because I didn't approach content writing as a means to earn money, but as a way to develop my writing skills.
However, you can earn a lot more than RM300 for a piece you write. The trick with earning some serious money for your content writing services is 1) build a portfolio in a specific niche (i.e business, finance, lifestyle, or fashion) and 2) develop an effective writing style (straight to the point, high quality, no typos or errors).
It takes some time but when you're an effective writer in a specific niche you can charge more money for your services. Be selective with the jobs you take on. Use your network to get leads or pitch for niche writings gigs online through writing job boards such as Upwork, Fiverr, or Problogger. 
Why I stopped
I didn't. I write content on this blog and for my day job. 
4) Market researcher
I was hired for 3 months to conduct market research for a company that was bringing a new consumer product to market. The market research involved organising focus groups, conducting surveys, gathering data, and presenting the findings. 
How I started
I got this gig through a friend. 
How I continued
This was the first and only time that I did market research as a side hustle.
How much I earned
I earned RM1,500 a month on this side hustle. I don't know if there's a side hustle market for market researchers. Usually, companies hire market research agencies or conduct market research internally. This particular company that I worked with was short-staffed and needed someone to do most of the grunt work (i.e go around collecting surveys) without forking out too much money.
But I do know that companies would kill for high-quality data about their customers and their behaviours. So, if you're good at research or data analysis, this could be a great side hustle option for you. 
Why I stopped
My contract ended with the company.
5) Selling clothes online 
When I was in university, my friend and I started an online "blogshop" to sell clothes. Blogshops were popular back when there wasn't Instagram or online shopping platforms such as Lazada.
How I started
We bought clothes in bulk from wholesale distributors and sold them online. 
How I continued
We used Facebook and joined a number of online fashion communities to market our blogshop. It was fun! It was my first foray into online marketing and we managed to sell out quite a number of items!
How much I earned
The money we made from our blogshop was modest. We sold about 10 to 20 pieces of clothing each month where we netted a profit of RM10 to RM15 per item. So, we made a profit of RM100 to RM300 every month. These were decent margins considering that we were just a tiny lil' blogshop ran by two college girls with no experience, zero capital and no organic website traffic whatsoever.
Now, it's so much easier to sell products online and make a ton of money for it. The e-commerce business is booming. There are platforms where you can start dropshipping without having to build your own website. If you have an interest in your products, an eye for details, and digital marketing skills, you can easily start your own e-commerce store. With the advent of dropshipping, you don't even need to scour wholesale markets and hold your products in inventory like I did.
Why I stopped
This side hustle lasted for about 6 months. My friend moved away to study and we decided to pull the plug on the blogshop. 
Final Thoughts
Not all side hustles are created equal. Unless you've managed to turn your side hustles into passive income, these gigs take time and energy to do. So, it makes sense to pick the side hustles that can earn you serious dough (and can be turned into legit businesses as you get better at them). I hope this list of side hustles proves useful to you when you set out on your own side hustles.
But also keep in mind that side hustles aren't just a way to earn extra income. As I look back on the side hustles I've done, I realised that I've picked some important skills that have helped my career prospects: marketing, content creation, sales, and interpersonal skills. So, even if you're not earning that much money from your side hustles, think of it as a testing ground for you to learn and develop skills that you can use in your life and career.
What side hustles have you done? Share with me in the comments or on Facebook, Twitter, or Instagram.