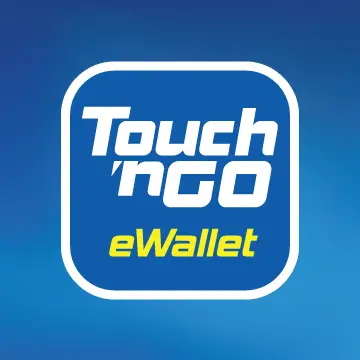 Touch 'n Go eWallet Introduces Money-back Guarantee Policy: Why This is Good and How You Can Claim Your Refund
I have a confession to make:
I am a late-late-late adopter of the e-wallet trend. So late in fact that even savvy aunties and uncles have switched to e-wallets before I did.
There are a couple of reasons why I took so long to jump onto the e-wallet bandwagon:
I have a hard time keeping track of the rewards system in each e-wallet. It took me a long time to adopt for this reason. Over time, I approach my e-wallet usage another way: I use e-wallets that ease my everyday necessary expenses like traveling. For example, I use Touch 'n Go's eWallet every time I make a trip back to KL. It's far more convenient to use the eWallet for tolls rather than waiting in line at the top-up booth or at the petrol station.
I am also concerned about security because I am skeptical to share my personal information with a third party.
Addressing the Issue of Security
Indeed, the penetration rate of e-wallets in Malaysia is still low relative to the number of mobile users. And one of the biggest factors is the general mistrust of the technology.
According to a Nielson study, Malaysians are fearful about using e-wallets due to security concerns involving payment and banking details, data breach, as well as malware or software issues.
Among those surveyed, 38% of Malaysians fear that there might be missing transactions from making digital payments. Meanwhile, 30% of Malaysians are mindful when using e-wallets because they are afraid that their mobile phones may be stolen to make purchases. When it comes to breach of data, 39% of Malaysians are worried that their banking details might be leaked to a third-party.
But when it comes to the question of security, all e-wallets approach it proactively. Encryption and PIN activation are some of the steps to protect e-wallet users. But the proactive effort isn't enough to convince users to adopt e-wallets. If an unauthorized transaction still occurs, what happens then?
A couple of weeks ago, Touch 'n Go eWallet announced a new policy called Money-back Guarantee to help alleviate fears of those of us who are skeptical of e-wallet security.
With the Money-back Guarantee Policy, Touch 'n Go eWallet promises full compensation within 5 working days. Users are required to report any suspicious or unauthorized transaction within 60 days of the incident through the Money-back Guarantee form (in-app or website).
I think this is a great initiative on the part of Touch 'n Go eWallet because the result here is twofold:
It adds another layer of protection for users in the event an unauthorized transaction is made on their eWallet.
The company puts the consumer first. By ensuring the safety of eWallet users' data and transactions, this Money-back Guarantee eases Malaysians' general worries about e-wallet security.
Verify Your Account
If you're already using the Touch 'n Go eWallet, this is an extra protection for you. However, just make sure you verify your account first.
Step 1: Verify Account Through the eWallet App
You'll see a Verify Account Now button within your profile page.
Step 2: Take a photo of your ID via the app. Valid IDs include MyKad, MyPolis, MyTentera or Passport.
Step 3: Take a selfie and click "Let's Go"
Step 4: Fill in your details and click "Submit"
Step 5: Done! Your account will be verified within 48 hours.
After verifying, not only will you be eligible for the Money-back Guarantee Policy, you can also transfer your balance to other Touch 'n Go eWallet accounts without additional charge. You also get to expand your eWallet size from RM200 to RM5,000.
How to Make A Claim
In the event you notice suspicious activity on your eWallet, how do you make a claim?
You can submit a claim straight away on TNGD's website or click on the Money-back Guarantee banner on your app.
After submitting the form, your claim will be investigated before you get your refund, once the transaction is proven to be unauthorized, the refund process will only take 5 working days.
More Efforts to Educate the Public
While researching e-wallets, I was impressed by Touch 'n Go eWallet's efforts to increase awareness of e-wallet security among the Malaysian public.
One such example is the Cashless Confidential educational video series. They've released a five-part fun video series focusing on different security concerns. Here's one of them for you to watch:
Final Thoughts
As I learn more about initiatives like Money-back Guarantee policy, it gives me confidence in using the Touch 'n Go eWallet. I don't want to feel worried about any incidences of unauthorized transactions on my eWallet. So, an added reactive step such as the Money-back Guarantee Policy makes me more inclined to use the eWallet regularly.
As always, I encourage you to do your research. Research the e-wallets available, don't just look at the rewards system but also their security policies. Find e-wallets that suits you and that you feel comfortable using for your daily transactions.
For more details on Touch 'n Go eWallet and Money-back Guarantee policy,
visit https://www.tngdigital.com.my
What do you think about this initiative? What are some of your concerns about e-wallets? Comment below or find me on Facebook, Twitter, and Instagram.